Congress – conferences – workshop
Journée des doctorants: Conférences autour du biocontrôle: April 4, 2019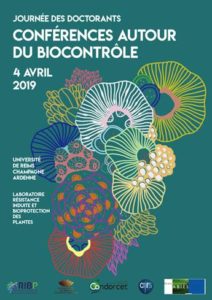 Plant Bioprotech, Marrakesh, Morocco, November 19-22, 2019

20th International Conference on Bacilli and Gram-Positive Bacteria in WASHINGTON DC, July 23-26, 2019

BACELL Conference in LJUBLJANA, 9-10 april 2019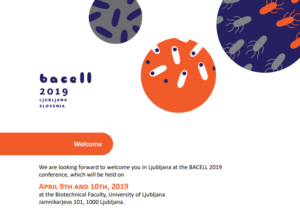 More information can be found 
here
IUPAC Conference in Ghent, 19-24 may 2019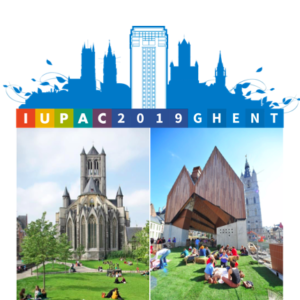 Genome mining for natural products workshop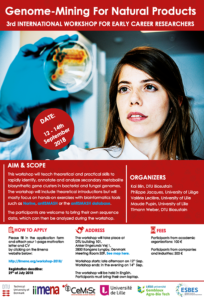 ---
Second symposium of SMARTBIOCONTROL organized the 4th of July, 2018, in the TERRA Teaching and Research Centre (https://www.terra.uliege.be/) of Gembloux Agro-Bio Tech University of Liege.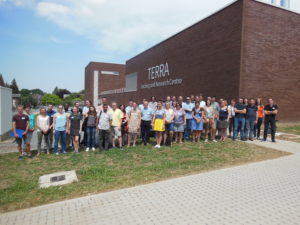 ---
INVITATION
LES ANTIFONGIQUES, C'EST PAS AUTOMATIQUE…
DANS L'AGRICULTURE NON PLUS !
18 AVRIL 2018
10H00 – 17H00
Salle des congrès 
Pôle Recherche, Faculté de Médecine
1, Place Verdun – Lille (F)
---
12th European Symposium on Biochemical Engineering Sciences
September 09, 2018 – September 12, 2018, Lisbon, Portugal
http://esbes.org/12th+European+Symposium+on+Biochemical+Engineering+Sciences.html
---
Sixth International Symposium on Antimicrobial Peptides
June 6-8, 2018 – Poitiers, France
13èmes Rencontres Plantes-Bactéries
29 janvier au vendredi 2 février 2018 à Aussois, France
https://colloque.inra.fr/aussois-plantes-bacteries-2018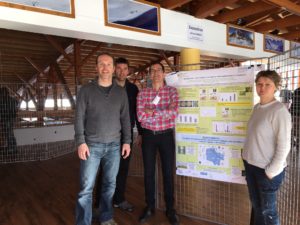 4th European Congress of Applied Biotechnology – ECAB4
01 Oct  – 05 Oct  2017 in Barcelona, Spain
Plant BioProtech Congress
Reims (France) from the 27th to the 30th of june 2017, in the core of the Champagne Region.
www.univ-reims.fr/PlantBioProtech
12th European Foundation for Plant Pathology (EFPP)–10th French Society for Plant Pathology (SFP) Conference
« Deepen knowledge in plant pathology for innovative agro-ecology »
Dunkirk-Malo-les-Bains, France – 29 May-2 June, 2017
http://efpp12sfp10.univ-littoral.fr
69th International Symposium on Crop Protection
Ghent – Belgium, Tuesday May 23rd, 2017
http://www.ugent.be/bw/crop-protection/iscp/en