Congressen – conferenties – seminaries
Journée des doctorants: Conférences autour du biocontrôle: 4 april 2019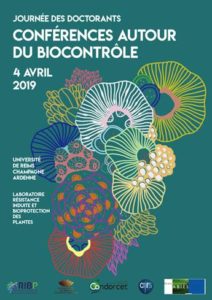 Plant Bioprotech, Marrakesh, Morocco, November 19-22, 2019

Meer informatie via de website: https://www.univ-reims.fr/plantbioprotech/plant-bioprotech/welcome,19493,34243.html
20th International Conference on Bacilli and Gram-Positive Bacteria in WASHINGTON DC, July 23-26, 2019

BACELL Conference in LJUBLJANA, 9-10 april 2019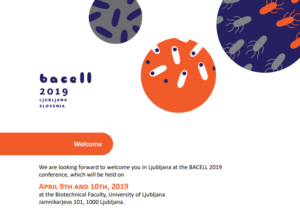 Meer informatie kan 
hier
 gevonden worden.
IUPAC congres in Gent, 19-24 mei 2019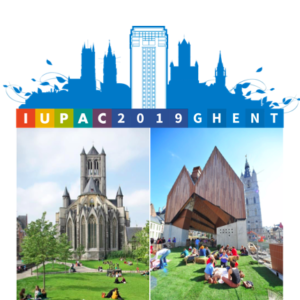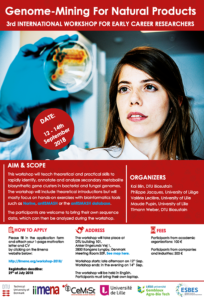 ---
Second symposium of SMARTBIOCONTROL organized the 4th of July, 2018, in the TERRA Teaching and Research Centre (https://www.terra.uliege.be/) of Gembloux Agro-Bio Tech University of Liege.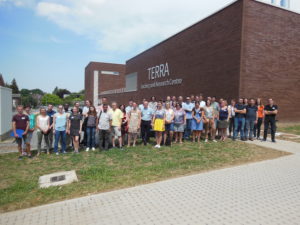 ---
INVITATION
LES ANTIFONGIQUES, C'EST PAS AUTOMATIQUE…
DANS L'AGRICULTURE NON PLUS !
18 AVRIL 2018
10H00 – 17H00
Salle des congrès 
Pôle Recherche, Faculté de Médecine
1, Place Verdun – Lille (F)
---
12th European Symposium on Biochemical Engineering Sciences
September 09, 2018 – September 12, 2018, Lisbon, Portugal
http://esbes.org/12th+European+Symposium+on+Biochemical+Engineering+Sciences.html
---
Sixth International Symposium on Antimicrobial Peptides
June 6-8, 2018 – Poitiers, France
---
13èmes Rencontres Plantes-Bactéries
29 janvier au vendredi 2 février 2018 à Aussois, France
https://colloque.inra.fr/aussois-plantes-bacteries-2018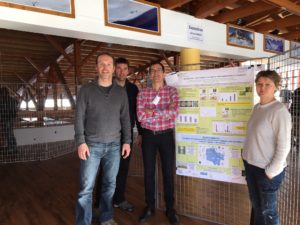 4th European Congress of Applied Biotechnology – ECAB4
01 Oct  – 05 Oct  2017 in Barcelona, Spain
Plant BioProtech Congress
Reims (France) from the 27th to the 30th of june 2017, in the core of the Champagne Region.
www.univ-reims.fr/PlantBioProtech
12th European Foundation for Plant Pathology (EFPP)–10th French Society for Plant Pathology (SFP) Conference
« Deepen knowledge in plant pathology for innovative agro-ecology »
Dunkirk-Malo-les-Bains, France – 29 May-2 June, 2017
http://efpp12sfp10.univ-littoral.fr
69th International Symposium on Crop Protection
Ghent – Belgium, Tuesday May 23rd, 2017
http://www.ugent.be/bw/crop-protection/iscp/en
Persmoment 22 mei 2017
SMARTBIOCONTROL – Voor de eerste keer verenigen 26 teams uit de grensregio Frankrijk-Wallonië-Vlaanderen hun expertise om de Belgische en Franse landbouwers een geïntegreerde en innovatieve aanpak te bieden voor een duurzame landbouw door de ontwikkeling en het toepassing van nieuwe biologische gewasbeschermingsmiddelen.
Deze maandag, 22 mei 2017, stellen de partners van het INTERREG V-project SMARTBIOCONTROL hun grensoverschrijdend project en de eerste beloftevolle resultaten voor aan de pers.
Waar:
Provinciaal Proefcentrum voor de Groenteteelt Oost-Vlaanderen vzw
Karreweg 6
9770 Kruishoutem